A world changing mission needs a radical thinking software team
Our vision is to automate repetitive processes in labs to unleash human potential. The software team do this by building the brain operating our robots and next-gen actuation platform. Our work spans the full stack of robot development from mechanical design, controls, firmware, electronics and Industrial Design.
Where you work doesn't matter. It's the how and why we care about.
Everything we do is with the singular aim of empowering great talent to do great things, whether that is our customers or our people.

It means a workplace that encourages autonomy, a learning culture, iterative delivery and the freedom to grow in your career in ways that work best for you.

In our own words: Why Automation Matters...
'6 million years of human evolution, so you can pack boxes in a warehouse. No f*€k!ng way! Not on our watch.'
'Humans evolved to think. BS, repetitive jobs, one day, we look back and think it was barbaric. A humans rights issue.'
'Automation helps break monopolies by enabling smaller, nimbler companies to compete with giants. It enhances innovation. Makes society fairer for all. What's not to like about robots?'
Your Impact
1. Drugs to Market Faster
Our robots can run experiments 24/7. We can automate up to 100% of a lab. We shorten drugs coming to market significantly. That's a life changing impact for patients.
2. Accurate/Repeatable Testing
Drug development hinges on repeatability. Our robots. Your work. Takes current repeatability accuracy (just over 50%. which is crazy!) to 100%. Game changing.
3. Transform Biomedical Labs
Labs haven't really changed for 100 years...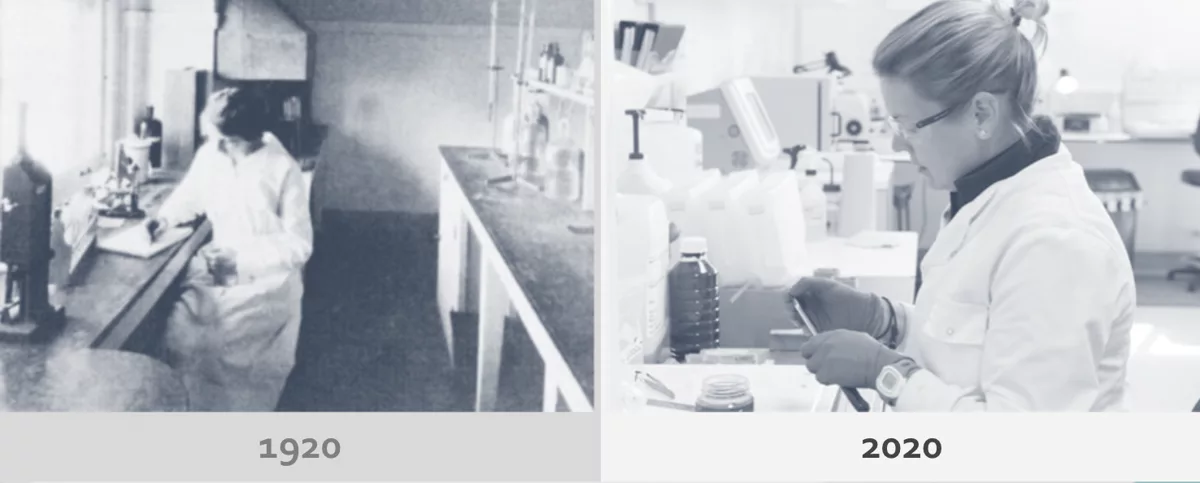 Fundamentally we turn biological data into electronic. That's the magic we add. Its effect? We'll build something life changing. That's a legacy worth having.

Our Software Principles
Automate, automate, automate - we're an automation company and hate doing things manually. We automate anything that can be automated, increasing process reliability, deployment velocity, development velocity and quality.
We help each other - We all own the product and better work happens when we work together. We share risks and improve the product to deliver value to our customers.
Keep it Simple - We avoid unnecessarily complicated code. We use off-the-shelf tools, technologies and libraries instead of writing it all ourselves. We prefer frequent, smaller releases over fewer, larger ones.
Just decide already - Done is better than perfect. We make decisions based on imperfect information and believe that making the wrong decision is better than making no decision at all.
Measure what you make - We live and breathe data. We instrument our code to track how it performs. We automate our testing so we know it works. We measure how our product behaves in the hands of our customers and use that data to inform what we do next.

Nothing Is Sacred - We regularly reflect on our product and our ways of working. Using our learnings we change our approach to delivery and our product.
Our Tech Stack
- React Framework using Typescript
- MobX
- AWS infrastructure
- ECS
- Microservices architecture
- Kafka
- IoT Devices
- Event Driven Architecture
- Python

But more than anything else, you'll need to have an agnostic attitude to frameworks and methodologies so you can use the best solution for the job.

To Do, To Don't List
Do…
build a software/hardware stack that frees humanity from the tyranny of BS jobs.
write the code that transforms healthcare, transforms research, transforms patient lives.
write your chapter in the Book of Automata. Make an impact. Shape our future. Make your part of the story special.

check out our open positions...
- Front End Engineer
- Back End Engineer
- Hub Runtime Engineer
- Hub Driver Engineer

Don't…
look back in anger…Because you built an e-commerce site in the prime of your life.
help make a fintech 1% more profit, and feel dead inside.
waste your talent. Instead enable other talents to change the world for the better.