Join the automation revolution
Automata was founded on the principle that humanity is at its best when thinking. That means freeing humanity from the tyranny of repetitive, mundane jobs. Today Automata is building a world-class company to disrupt the life science industry with our new core product that automates life science workflows across diagnostic, drug discovery and synthetic biology labs. Our mission is to empower scientists with accessible lab automation tools that get them thinking not pipetting.
To achieve this mission, we will face knowns, unknowns, known unknowns and unknown unknowns because we are the first. The pioneers. Forging the path. Shaping the future of automation. That's the challenge we offer you. Pretty big stuff. But that's why we are here.
Automata, in return, provides a unique environment because we are a software, hardware, UX, bespoke customer focused business.
Our challenges are solved through multidisciplinary thinking. That's why we are building the most talented multidisciplinary team we can. We are a diverse group of thinkers. Made up of problem solvers who see opportunity, not risk. People who love to share and teach. Working together fast. So we can learn faster.

And our office is where it all happens. Based in beautiful, green, sociable Islington in North London, we have easy access to silicon roundabout, fashionable Shoreditch and the King's Cross tech hub. With free lunches, dogs, a stocked pantry, band nights, board game club and more, there's something for everyone.
We are serious about automation, and autonomy. That's why we're genuinely flexible, care seriously about empowerment, and value balance. So whether it's your first day or your nine hundredth, at Automata the best idea wins. You're empowered from the get go.
You'll be enabled with the information you need to succeed and then your manager will be front and centre working with you on your career development plan, growth is something we take very seriously.
The work we do together will enable humanity to think more. So what's more to think about? Let's go and change the world.

At Automata, we are:
Fast-moving

We're all about taking risks and moving fast. Our team works with a speed and boldness that sets us apart from the competition.

Customer obsessed

Our customer is front-and-centre to everything we do, and we try to bring that attitude with us to work every day.

Authentic

The best work gets done in environments where you're your fullest self. We encourage our team to be authentic, always.
Work on your terms
Learning & Development 🎓

£1000 per year

Holiday 🏖️

25 day + 8 bank holidays PLUS we close the office between Christmas and New Year

Private Healthcare ❤️

Vitality Health is available to all of our permanent employees

Flexible working 🤹

Blended approach to office and WFH

Employee referrals 💰

£1000 per referral hired from your network

Share Options Scheme 📈

Every team member gets a pot of stock option after probation

Keeping you fed 🥙

Team lunch ordered to the office x2 a week plus a well-stocked pantry

Dog friendly offices 🐶

Lola, Evie and Alfie are the current resident pooches

Leadership Coaching 💫

Access to our Leadership coach for all of our managers
FAQs
Yes! We don't have a formal internship program but we do have a LOT of diverse and interesting problems to solve across the business. If you want to help us with these projects then connect with us at the bottom of the page and tell us what you're passionate about.

Application Review
Alignment interview - phone
Candidate assessment - Bryq
2nd Interview - F2F
Social Interview - F2F
Offer

Not at all, in fact, our founders knew very little about robotics when they started Automata. You do have to be excited about what we're trying to achieve with our robot though - essential.
Can't find your perfect role?
We're hiring across the whole company so if you don't see a role you want to apply for then simply connect with us to let us know what you're most excited about doing at Automata. We're also keen to hear from passionate interns and recent grads.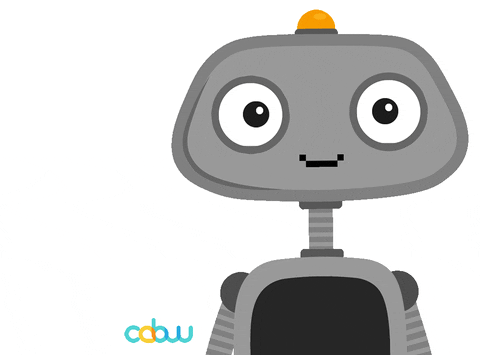 Recruitment agencies this bit is for you.
You should know that Automata only work with external agencies very occasionally on a role-by-role basis, following an extensive brief about our company, the role, and our hiring process. We don't think an agency would be successful in supporting us without this onboarding session.
We only accept CVs that are submitted via our ATS, TeamTailor. Speculative CVs sent via email will not be considered liable for a fee.
Thanks!
Already working at Automata?
Let's recruit together and find your next colleague.